We're named frankworks in honour of Frank Hogg. He was frank by name and frank by nature, focused on integrity, hard work and looking after his family.
Frank was Laura's grandfather – a man she cherished dearly. He'd be proud of what we're doing here – our people are a reflection of our ethos, and our ethos is a reflection of Frank.
Since we offer straight-up, no BS interactions that cut through the noise to get to the point, we carefully curate our team to match. That doesn't mean we're all hard-asses – it means we are all driven by a few core motivators: forming meaningful relationships with our customers and then making sure we're busting our backsides to deliver no BS results.
frankworks emerged in early 2016 in response to a friend's call for marketing, support for their local plumbing business. The rest is history, as they say! 
We are 100% New Zealand owned, and we're proud to be Hutt Valley-based (we have the best coffee!)
Here to enable the team & make happy customers
I've always been an unusual balance of arty and commercial, something that has really been a battle for me in terms of career options and 'fitting in'. My first job was when I was 12, waiting tables at craft expos. Since then, I've worked consistently, holding down three jobs in high school in order to support myself financially. 12+ years later, after having accumulated experience in a number of industries – investment banking, commercial real estate, consumer retail, telecommunications, and technology & IT, I felt a calling for a change that would allow me to be a bit more balanced and true to myself, so I took a gamble and packed the corporate life in without a plan (how creative of me!) – and here we are.
Not unlike a lot of kiwis, I am proud to come from state housing, solo-parent roots – achieving independence and helping others achieve their version of independence has been my main motivation since day one. I work hard to make sure frankworks stays true to the things I place the most value in – genuine, human interactions with people that are built on no-BS, straight-up chat and pragmatic advice. I'm proud to back the people we work with to stay true to those values too.
I'm sure Frank would be proud. 
Hi! I'm Jordan Stewart, a 19 year-old from the wonderful city of Wellington! 
I was originally born in South Africa, made a move to the UK when I was 6 years old, followed by a move to New Zealand when I was 10. I got into Web Development around four years ago… I taught myself how to code in a multitude of languages and have now started to focus on WordPress, Shopify and a few other website building platforms.
 Looking past Web Development for a second, I am really into my music and love being active. 
Frankworks follows a straight, no-BS, pragmatic code… Something I stand by and believe is the recipe to being happy, finding "success" and much more!
Hello there! I'm Jemma, frankworks client social media consultant and graphic designer. I currently reside in New Zealand's garden city Christchurch. I am in my last year of studying a Bachelor of Commerce majoring in Marketing. I have also studied graphic design for a few years.
I have always been a creative individual who is never afraid to try new things and think outside the box. I have grown up using social media so I know the ins and outs of how to use these digital channels effectively as well applying relevant marketing concepts. If you ever need a tik tok created I'm your gal, with an average screen time of 3 hours a day I would say I am a seasoned professional.
Aside from all things content creation I enjoy trying new places to eat at, hanging out with friends/family and annoying my white fluffy dog Oakley.
Hi! My name is Toyah and I'm the acting GM here at frankworks. I have an unhealthy love for plants and all things coffee. I have a young family who keep me on my toes and a golden retriever who is the neediest of us all! I'm the coach and manager of my 10-year-olds Hockey team and love nothing more than spending time with the little tribe I created.
When I was a young girl, I wanted to be a ballerina, but sadly for me, it was not in the cards. I lack what some would call grace, rhythm and was blessed with 2 left feet.
In the span of my career, I have run HR departments, lead & managed teams, started up a number of successful small businesses and most recently joined a group of amazing people in the position of their general manager.
Frankworks is one of the most unique companies I have had the pleasure of working with and we can't wait to meet you and learn how we can help you !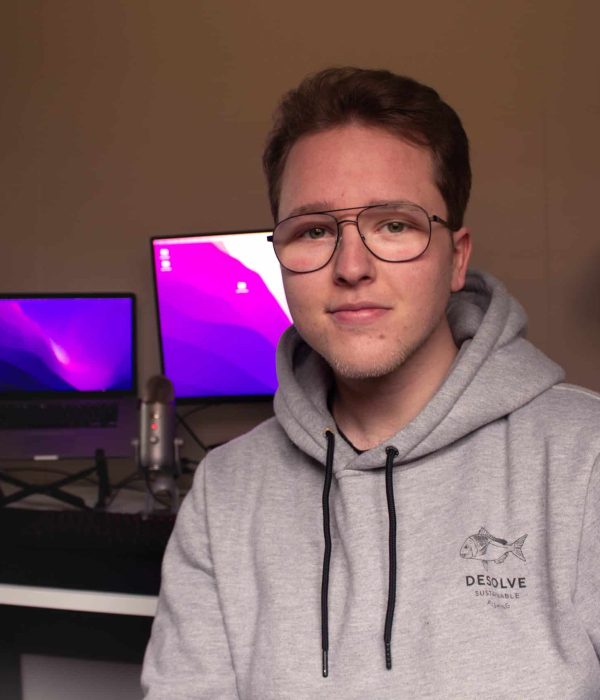 My pleasure is communication, learning something new about something or someone and expanding my connections. Although sometimes draining I find myself recharged after being in nature and hanging out with mates, or a good meal and movie works too. As someone who is a visual thinker I find myself jotting and sketching ideas before I find myself on the computer although this is a blessing I'd say all the unused stationery in my drawers think otherwise. 
Being a born and bred kiwi I grew up in a DIY household, I quickly found my love for creating at a young age which has manifested into who I am today. I taught myself fundamental design in high school and further developed my skills studying for a bachelor of Design. I believe good design is one thing that makes businesses strive, Graphic design is a visual communication tool, my ability to provide youthful insights and creative direction through applied critical thinking and problem solving is what turns graphics into visual communication design. Also coffee… Coffee is cool too.
Kia Ora! 你好! Hi there! I am Sanford. Originally from Taiwan but raised in New Zealand and currently residing in Tamaki Makaurau; Auckland!
I am a Designer at frankworks, I am currently studying UX/UI (halfway through!) but I would still like to think Graphic Design is my strong suit. I describe myself as a creative clown, dipping into anything that's creative such as AR, UX, Photography, Make-Up, Pottery and practically anything that can be considered creative. I just love anything that pushes the boundaries.
I got into Design in college, around 3 years ago and fell in love with it. Finally having a place to let my ideas run wild and turning it into reality. In Year 12 I realised I can turn this little passion of mine into an actual career and went full throttle to pursue Design as a career. 2 years later, I am now within the industry of something I love so much.
Apart from Design and a little about me in my free time. You can usually find me in town having a coffee, shopping for clothes that I can't afford or dancing around; usually all dressed up (sometimes as a goth or something that's loud). I am somebody that's not easy to miss usually.